Here are some random things I've come across that are worth checking out:
Cloth for the Coast is collecting used microfiber towels, burp cloths, cloth diaper inserts, cloth prefolds and other diapers without snaps or velcro to assist with the oil clean up and specifically the rescue and care of the wildlife affected by the oil spill. For more information you can check out their information at this website:
http://www.communityforthecoast.org
/Clothforthecoast.htm
They also have a Facebook page, just search "Cloth for the Coast" It also appears they are beginning to work with local charities taking donations of used diapers (including ones with snaps, velcro, etc.) to distribute to families that have been financially affected by this crisis.
"Weesh"
is a gr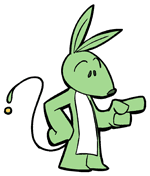 eat webcomic that our whole family enjoys. Creator Dan Hess describes it as: The Merle kids, upon moving into their new home, discovered a magical wish-granting rodent-like character, visible only to children, already living there. Fueled by licorice, Weesh grants whatever wish comes to the kids' minds. Tate, the middle brother, is a font of bizarre wishes, often steeped in science fiction lore. Olivia, the youngest sister, leans towards flights of fancy and everything pretty and innocent. Last, but not least, Zoey, the eldest daughter, wants everyone to just leave her alone.
I love that I can have no worries about the chewy kid reading it - and that we all find it entertaining. No violence or profanities needed. Thanks Dan! Check it out at
www.weeshcomic.com
.
This week we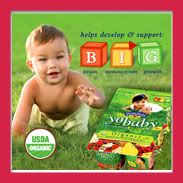 added yogurt to the Chewy tot's diet, and he is loving it. While I am mostly making our baby foods - I did purchase some
yobaby yogurt by Stonyfield Farms.
We don't have a large selection locally - but he does seem to really enjoy the apple. There are also coupons available on their website if you are interested in giving them a try.
How about a little opera? Courtesy of our friends at Muppet Studios...
Clearly the best combined performance by these three artists since this one...
Enjoy!